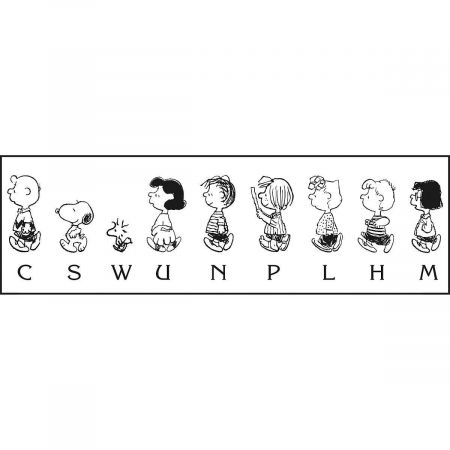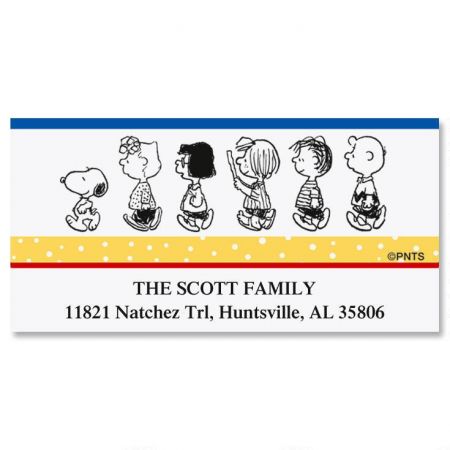 PEANUTS® Our Family Deluxe Return Address Labels
Buy 1 set, get 1 set 1/2 off
A sure smile starter! Choose the combination of PEANUTS® characters that best represent your family for address labels like no other. Set includes 144 personalized address labels, each measuring approximately 1 1/8" x 2 1/4".

PEANUTS® Character Icons You can personalize this product with up to 6 customized PEANUTS® character icons. First, choose which icons you would like to use (they may be repeated). Then, click the "Add to Cart" button and enter the letter codes in the order you'd like them to appear. Please do not use spaces or commas between letters.
C = Charlie Brown
S = Snoopy
W = Woodstock
U = Lucy
N = Linus
P = Peppermint Patty
L = Sally
H = Schroeder
M = Marcie

©2018 Peanuts Worldwide LLC

Specify 1st line of personalization, up to 35 characters and 2nd line of personalization up to 50 characters.
We found other products you might like!