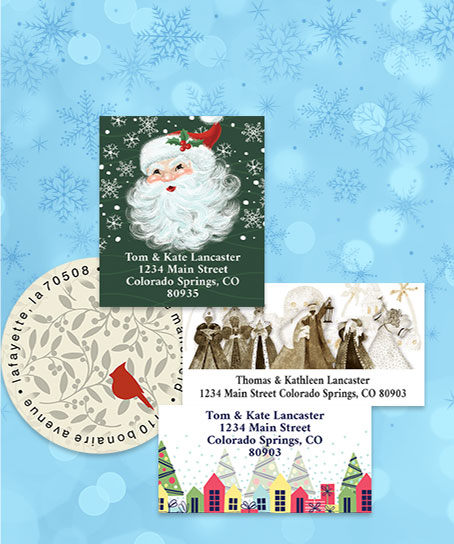 2nd set
50% off!
Festive & Fun Holiday Labels!
Celebrate your favorite holidays in style when you send out all your letters with specialized address labels to mark the occasion.
Whether you are sending out party invitations or just sending a quick hello, be sure to include a holiday-themed address label for added style.