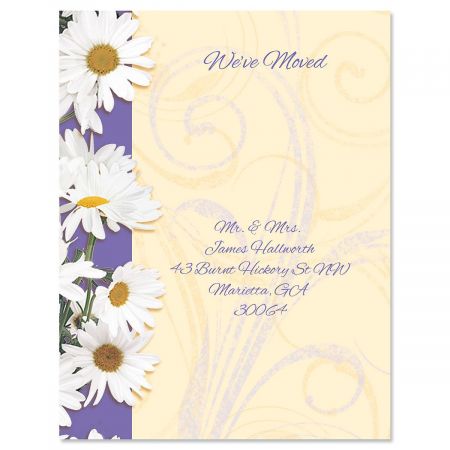 SAVE $1.00 each when you purchase two or more postcard sets!
Everyone will appreciate receiving your new address in such a convenient format. Postcard set includes 24 cards in a single design, printed as you specify. 4" x 5 1/4" each; reverse is standard postcard format.

Specify 3 lines, up to 18 characters and 6 lines, up to 28 characters.