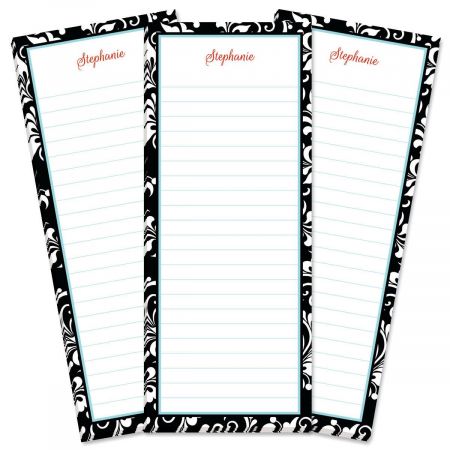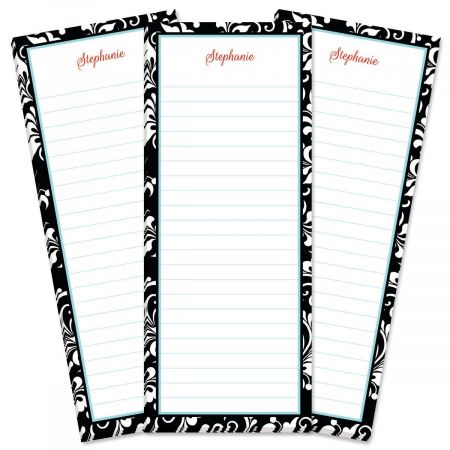 Opulent Shopping List Pad
Our personalized shopping list pads are an affordable and eye-catching way to keep your to-dos, ideas, action steps, grocery lists, and other important details organized and handy. Convenient for home and work or in your vehicle or purse, each lined 3 1/4" x 8" list pad contains 30 sheets. We'll add your name or personalized message on all 3 slimline helpers. Pads come in gift packaging. Set of 3 (single design).

Specify 1 line up to 18 characters.