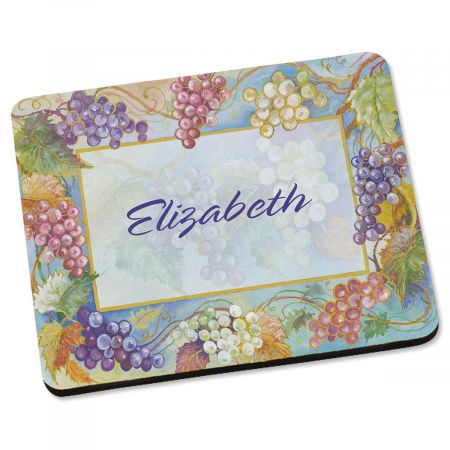 Bacchus Personalized Mousepad
Luscious grape design adds a vintage flair for a distinctly personal touch. The name you specify makes this mousepad a truly unique and appreciated gift. Wipe clean polyfoam mousepad has a smooth, lint-free polyester mousing surface and rubbery nonslip back; 1/4" thick, 7 1/2" x 9"W.

Specify up to 15 characters.