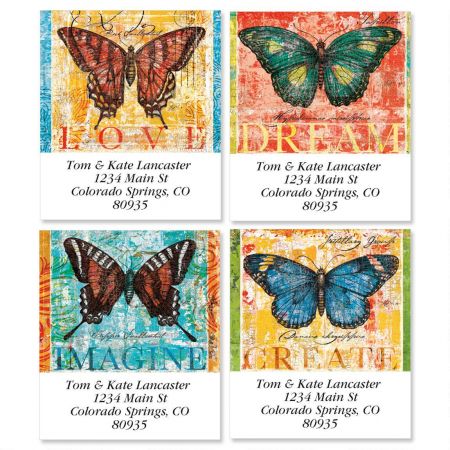 Transformations Bright Select Address Labels (4 Designs)
SAVE $1.00 each when two or more address labels are purchased!
As dowdy caterpillars transform into beautiful butterflies, artist Tim Coffey transforms plain labels into metaphors of hope with the words "Create," "Imagine," "Dream," and "Love." Each features a colorful butterfly and a subdued jewel-tone background. Set includes 144 self-adhesive 1 1/2" x 1 3/4" labels.

©Tim Coffey

Specify block or script and 4 lines of personalization, up to 26 characters.