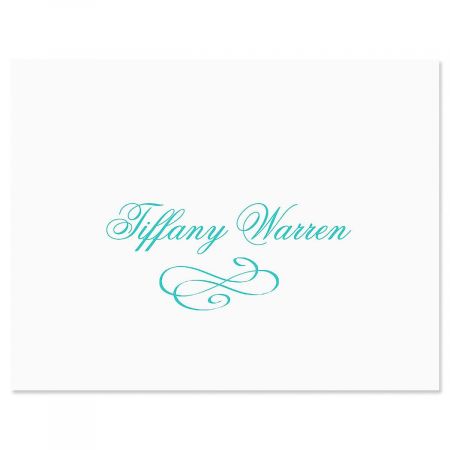 Tiffany Personalized Note Cards - Set of 12

SAVE $1.00 each when you purchase two or more note card sets!
Simply inviting. Simply you. Our personalized folded note cards simply communicate your admirable style and your desire to stay in touch with people. Now you can warmly communicate your thanks, congratulations, announcements, and encouragement with note cards personalized with name or your unique message for extra panache. Blank-inside cards are 4 1/4" x 5 1/2" and come in a set of 12 with 12 white envelopes.