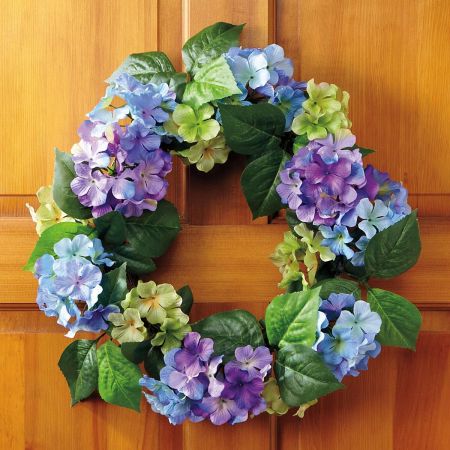 Pretty with purple! Regal hues of purple and blue create a gracious elegance on your entry door—or display it inside!

Constructed on a full grapevine base and ready to hang indoors or in a protected outdoor area, 16" wreath is comprised of 45% polyester/20% plastic/5% wire/20% other; just fluff it out and display. Imported.
We found other products you might like!