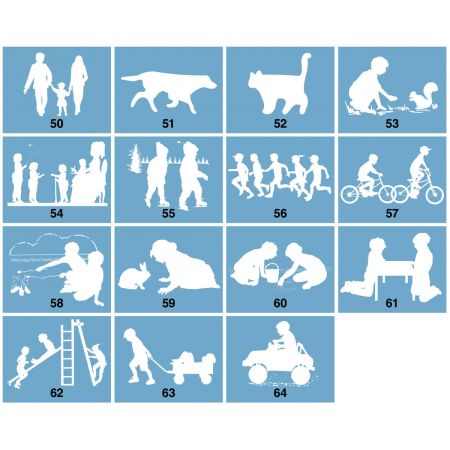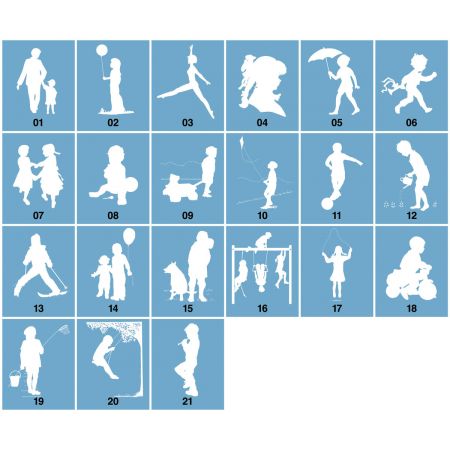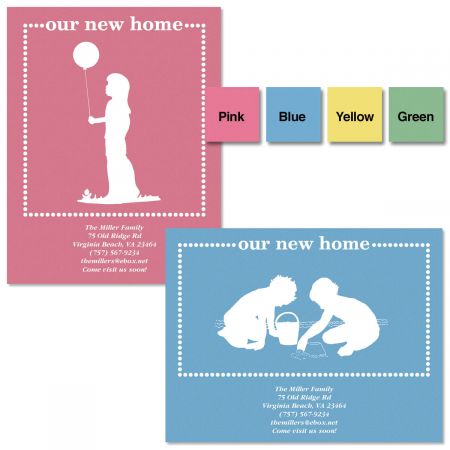 My Silhouette New Address Postcards
Available on Internet Only!
A-sure-to be-noticed way to make sure your contacts have your most current information. You receive 24 Personalized New-Address Postcards, 4" x 5 1/4", all the same design, printed on cardstock for easy filing. The reverse side of each card is a standard postcard format.
Specify two number silhouette design from the below grid and place the two numbers on the first line on the personalization page where it says image choice
Specify pink, blue, yellow, or green
Specify 6 lines, up to 28 characters