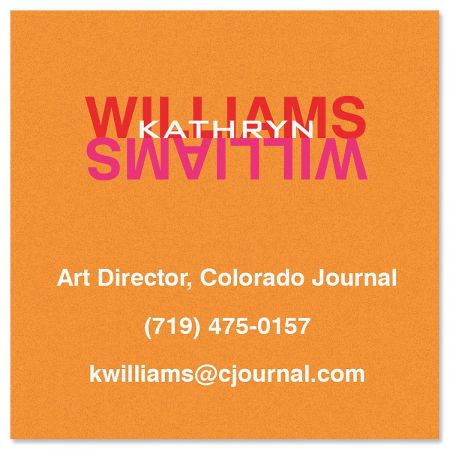 Mirror Image Square Business Cards

SAVE $1.00 each when you purchase two or more square business card sets!
Want to be noticed? Piece of cake—Impressive bright colors and mirrored design combine with your customization to deliver a look that's uniquely you! Designed to highlight your name, title, email address, and cell phone number, stunning squares make your information stand out from the rest! Sets include 252 personalized 2 1/2" —square cards.

Specify blue, green or orange and line 1, up to 12 characters and line 2, up to 18 characters and lines 3-5, up to 30 characters.