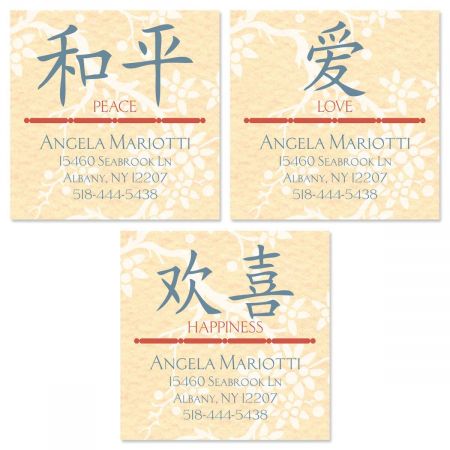 Kanji Square Business Cards
With a happy air, kanji characters provide the perfect accent for your contact information! Designed to highlight your name, title, email, and phone, smart squares create a positive impression while making your information stand out from the rest! Sets include 252 personalized 2 1/2"—square cards.

Specify line 1, up to 18 characters and lines 2-4, up to 26 characters each.

SAVE $1.00 each when you purchase two or more square business card sets!