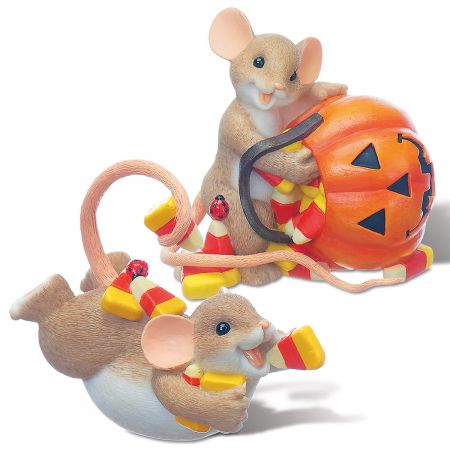 Halloween Figurines by Charming Tails®
Halloween is a swe-e-e-et holiday for artist Dean Griff's playful mice.
On its belly, one has decided to "Gobble Till You Wobble."
Hugging a pumpkin, the other declares, "You're So Full of Sweetness."
The stone resin figurines are so detailed, you almost expect them to start moving. Both are 3 1⁄4"H; gift boxed.
Fitz and Floyd