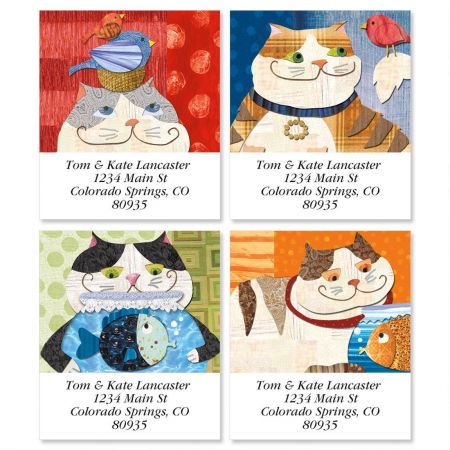 Fat Cats Select Address Labels (4 Designs)
SAVE $1.00 each when two or more address labels are purchased!
Hmmm! Have these cats have swallowed the canary? They sure look self-satisfied! A cat lover's delight, playful 4-design set includes 144 self-stick labels, each 1 1/2" x 1 3/4" across. Great for identifying belongings or have them printed with special messages or inspirations!

©Lori Siebert

Specify block or script and 4 lines of personalization, up to 26 characters.