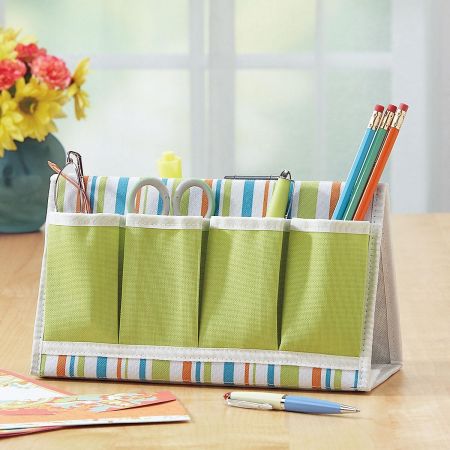 New
Everything has its place in this must-have organizer! Simply constructed design and bright colors combine with sturdy polyester canvas oxford-cloth to create a unique helper. Just fold it into a triangle shape and you have 4 handy storage pockets on each side.

In the office it holds writing and desk supplies, but you may find yourself using it in the bathroom as a palette to hold cosmetics and make-up at the ready. So versatile and so affordably priced, you'll want more than one. Measures
10 1/4" x 17 3/4" overall.